Pull the first man off the street and ask him what the single most important thing about running a business today is and more often than not, the answer is…
You need a website!
It doesn't matter whether it's a simple one-page site or a multi-dimensional system with advanced automation built-in. What matters is you have an online platform for attracting and retaining customers.
Makes perfect sense doesn't it?
When you own a website, you own an online business. It's the online store where web visitors can walk in and enquire about your services or perhaps make payment for a product.
That's why the business website has to belong to the business. You should never find yourself at the mercy of external website operators like Facebook, Wix, Shopify, you name it. They're great sources of traffic but they should never be the online headquarters for business.
With this understanding, many soon-to-be webmasters invest money, time, and resources to develop the ultimate online system.
Beautiful visuals. Perfect colour symmetry. Mind-blowing web functions.
Impressive Sites But Terribly Bland Content!
For some often strange and unknown reasons, most business owners choose to leave their content planning to the very last minute.
After everything else was said, done and sometimes forgotten.
"I'll write it myself", is what some of them think. Sure, that's all fine and good, assuming you have the additional time to set aside on top of the countless other things desperately stealing your attention.
And in the event a business owner managed to scrimp a couple of hours for writing, they find themselves opening their Word doc or their Pages app and half a day later, discover their computer screen is still eerily blank.
No doubt the average Singaporean has have had at least 10 years of formal writing education, but the fact is… most quickly discarded those same skills the day they stopped using the pen.
Suddenly, stringing together words to form a sentence becomes an impenetrable mental obstacle course.
If that's what you've experienced, then thankfully, there are a number of solutions available and not everything is lost.
But before we dive into a simple solution that will demolish those obstacles, we need to agree on the importance of content writing.
Why Content Writing is the Key to Making or Breaking your Online Efforts: The "Pretty Model" Effect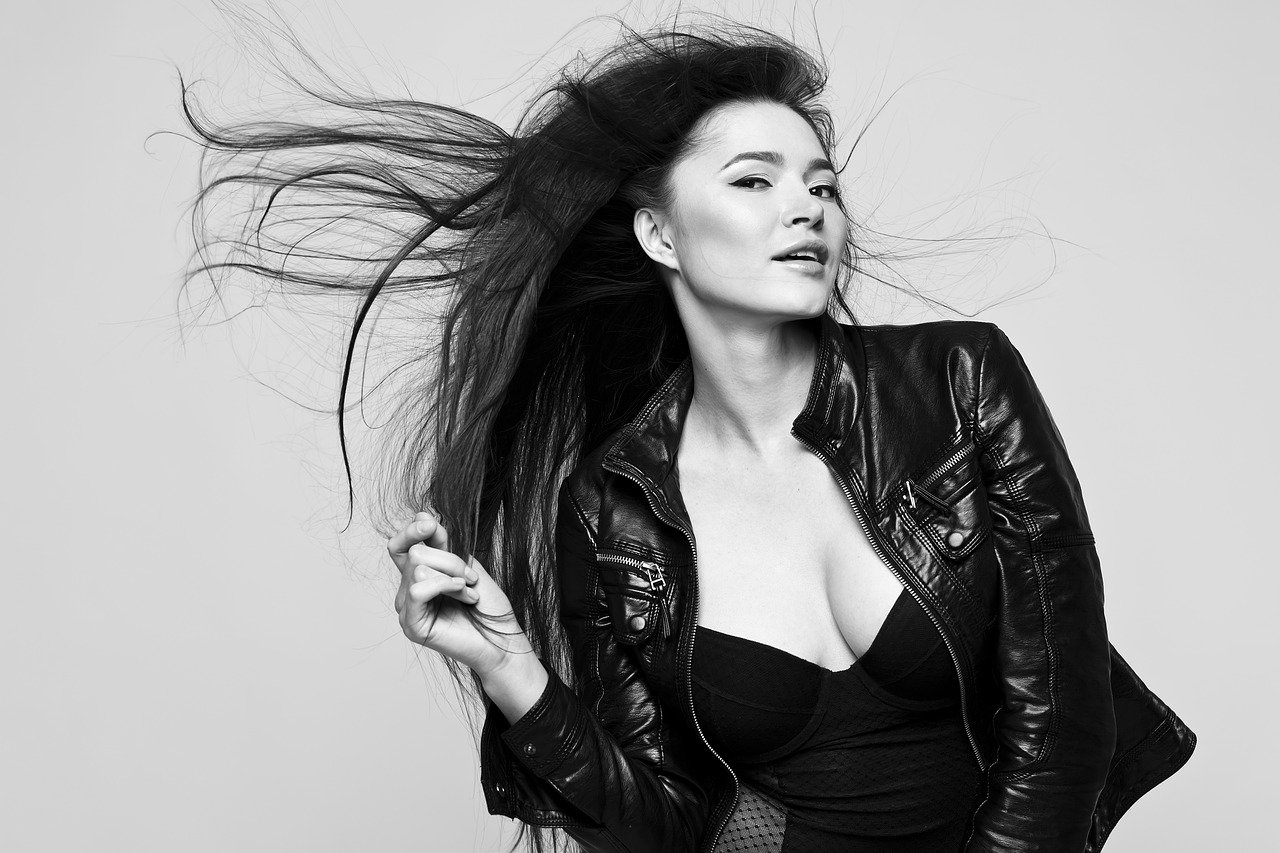 Imagine this…
You're planning an exhibition at the upcoming trade show at the Singapore Expo. You need to hire sales staff to sell and promote your products.
From experience, you know most companies prefer to hire the prettiest models or the most handsome studs around. (Don't kid yourself, you know everyone does this)
You naturally came to the same conclusion… if you can't beat them, it's best to join them.
So, at your booth are some of the yummiest eye candies that appeal to all race, sex and ages.
The money is definitely in the bag, or so you think.
To your horror, as the first set of customers walk to your booth, your pretty Asian "Beyonce" stutters every other word out of her lips. Your k-pop star refuses to open his mouth and continues to stare blankly into space. Your "Scarlett Johansson" confuses every single detail about your products and services leaving prospects feeling frustrated.
Little surprise then that the cash register is still sparkling clean at the end of the day.
Here's the thing…
Having a beautiful website is like hiring a pretty model for your business. They will capture the attention of your visitors. But your content has to be on par to retain and keep them coming back.
This means each webpage's content must fulfil a purpose.
And that does mean having a solid and reliable content strategy for your website from the onset.
Here's how…
1. Determining the Type of Pages you Need
Right from the beginning, you should already have an idea of which web pages you require content for and what to include in each of them.
The good news is…
Most of these pages are generally quite straightforward, both in terms of what they are, and what to include.
Let's take a look at 4 of the most common pages you'll find in just about any website.
Home Page – Likely the most visited page of any business website and for good reasons. Unlike the other pages, the content here is meant to be an overview of all the services, resources, and other tools you're providing for your visitor. In some cases, the home page content might be more descriptive to help visitors understand a certain topic better.
About Page – Another highly important page on any website. Visitors often want to know more about the company they're evaluating and the about page is there to help provide deeper clarity of who the company is, the founders, the journey and much more.
Services Page – If you're providing a service, then you will probably have a few of these pages. Simply put, here you want to present to the reader what your unique value proposition is and what you are offering them.
Contact Page – In most cases, you probably don't need as much content for this page other than your address, contact number, contact email, and perhaps an online form.
Naturally, there are many other types of pages, such as the landing page, the product catalogue page, the FAQ page, the media page and many, many more.
But before diving too deep, we first want to ensure our fundamentals are in place.
And for some business owners, that means engaging a team of professional copywriters to help bring out the key messages for each page while ensuring wonderful synergy with the other pages.
For entrepreneurs with writing background, after resolving the content strategy issue, they now have another headache to tackle…
2. The Age-Old Question: How Long Should a Web Copy Be?
Having run a copywriting agency working closely with clients for almost 7 years now, I often hear clients insisting their readers don't read.
Some explain that they themselves wouldn't read lengthy articles nevermind whether it is educational or not.
My response?
It depends and I can prove it…
Imagine an athletic man woke up one day to discover he was diagnosed with a rare and unique disease. He goes to the doctor who tells him his disease will slowly eat away his muscles but fret not as there is a cure.

And here's the catch…

He has to read a unique 5,000-page medical journal and follow the instructions exactly as it is laid out inside.

Do you think this man would pick up the book and read it?
If you're like most people, I'm sure you would agree he would scrutinise every single word in that journal to find the cure. There is nothing more important or pressing to his world at this point in time.
Conversely, if you were to hand a single-sheet insurance brochure to a secondary school kid waiting for the bus to get to school, what do you think would happen?
More likely than not, that student is going to toss the brochure into the bin without so much as a glance.
Why the Stark Difference in Behaviour?
I mentioned it earlier… it depends on how important the information is to the reader.
Our role as writers is, therefore, to present what we want to convey into a message that the reader wants to consume.
Truth be told, this is the 101 of article writing unfortunately, fewer and fewer writers are committed to this writing principle as they're more concern with mass-producing content rather than delivering quality.
And we can't really blame them as quality content takes time to research, absorb, and understand even before penning a single word.
Worse if it's a topic you're unfamiliar with or dislike reading about.
In such a scenario, the best option is to outsource to writers that specialise in web page writing services of at least 800 words a page. After all, quality content involves thorough research and that means longer content.
So, when your outsourced writer insists on a certain number of words for the service, it gives you greater assurance that your content has greater relevance to the topic.
3. Should Web Design and Layout Affect the Copy?
Many times, most web owners have already engaged a web designer to plan and design the entire site layout.
Unfortunately for them, most of these designers don't provide content services.
As a result, they find themselves with a beautiful template but it feels empty and incomplete as the text doesn't do the design justice.
Thankfully, not everything is lost. In fact, sometimes, with the layout completed it is easier for an experienced writer to draft out the content for the various web pages.
That's because we're not starting from scratch and have a base frame to work with. In such a scenario, the design is leading the copy as the general theme and layout has been set by the web designer.
Simply send the draft or completed design over with the areas that require content, and let the writer review the scope of work involved.
The writer then accesses your industry, the connection between each page, and the type of content required to bring out the desired message based on the design and colour scheme.
With a proper process in place, it makes it easier for all parties involved to get the website out.
In fact, because of the growing demand for such services, at Manuscript, we created a unique website writing package where our writers will look through the various page design and create headlines, descriptive text, and other necessary content.
And since most pages don't require more than 300 words a page, we're also able to keep the package highly affordable while achieving the goals and objectives for each page.
4. Starting a Brand New Website from Scratch
But what about situations where there isn't even a single design created yet?
No layout, no wireframe, not even a site-map on hand.
Usually, the business owner is still at the idea development stage for us to arrive at such a situation.
Other times, we may have a brick-and-mortar business that is shifting online and requires a website for their online store. Or in some cases, we see requests coming from professionals who are just only creating their online presence.
In such situations, it is always a good idea to work with a company that can cover all the various aspects of building a business website. From the domain registration to the web hosting, website set-up and the design and content.
For such clients, we created a website design and content package to cover all grounds and make the process hassle-free.
Here's how it works…
Once a client has confirmed their order, we send them a link to StudioPress's collection of premium themes. Their Genesis framework is renowned internationally for its tight coding and professional layouts.
This gives our clients the confidence that their website uses an internationally recognised theme along with other well-known plugins to achieve the design and functionally their website will need.
And since we're working around a theme, the cost of development is much lower making it a wonderful choice for clients on a budget or who don't require a custom-designed website.
Plus with our content writers on the job, you get the content settled as well.
Everything is settled for you from one company making the entire process much more manageable. Especially since we deliver the website within 2 weeks.
Whichever stage of the web development and design process you're at, it always helps to have a process in place.
By understanding where you are and where you want to go to, it makes your journey much more enjoyable and complete.
That said, your website should always continue to expand and evolve. It doesn't mean you need everything perfect from the start but that you have covered the main areas.